On August 2, 2019, 3E·2019 Beijing International Consumer Electronics Expo (hereinafter referred to as "3E Exhibition"), co-sponsored by Zhenwei Exhibition Co., Ltd. and China Electronics Enterprise Association, was grandly held at the Beijing National Convention Center. Deepano (Shanghai) Technology Co., Ltd. was invited to participate in this exhibition. This expo brought together nearly 300 well-known companies from all regions of the country to participate in the exhibition, fully displaying the current development status of the world's consumer electronics, artificial intelligence, and smart retail industries. It has built a smart platform for product display for consumer electronics companies, brought new experiences of future smart life to the audience, and led the consumer electronics industry into the era of the Internet of Things.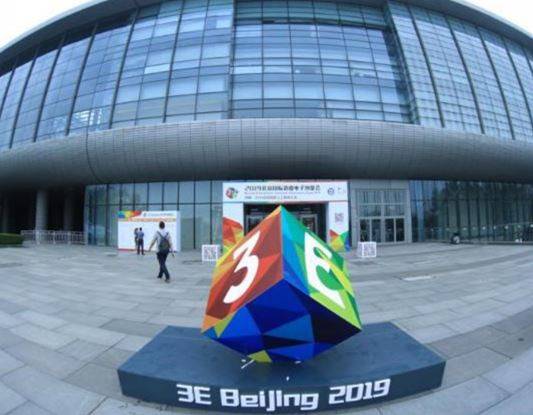 As the global proportion of Chinese consumer electronics is increasing year by year and industry competition is becoming increasingly fierce, the holding of this expo is of great significance for promoting technological innovation and industrial coordinated development. Deepano Technology and Huawei, Xiaomi, Lenovo, BOE, HTC Vive, Anjubao, temi Robot, DJI, JBL, BEATS, Fire Rabbit, Baida Starlink, Fuyi China, LIBRATONE, Shenzhou Fantasy, Shaoyin Technology, Feiyu Technology, Yidianzai, Wantupai, Roper Technology, Giant Whale Network, Junlin Technology, Yidongjingjie and many other industry giants participated and witnessed the arrival of the 5G era.
In recent years, hot spots such as artificial intelligence, Internet of Things, and big data have emerged in an endless stream. These emerging technologies have been deeply integrated with the consumer electronics field and quickly landed. Not only have they caused huge changes in product design and functions in the consumer electronics field, they have also stimulated the industry's interest in artificial intelligence and big data Comprehensive exploration and attention on related technologies, business development models and industry development trends in other fields.
In addition to comprehensively displaying the technical achievements in the consumer electronics and artificial intelligence fields, 3E also shoulders the important task of further promoting industry exchanges, and narrowing the relationship and cooperation between the upstream and downstream of the industrial chain, laying a solid opportunity for the development of upstream and downstream cooperation in the consumer electronics and artificial intelligence industries. The exhibition launched a lively discussion and exchanges around the topic of "artificial intelligence", aiming to promote industry exchanges and industry integration, and promote the coordinated development of consumer electronics and artificial intelligence industries.
At the 3E exhibition, Li Xiang, the founder of Deepano Technology, said that as a brand exhibition with great innovation and vitality in the consumer electronics field, 3E exhibition is accelerating with brand-new strategic innovation and unprecedented determination, constantly surpassing itself and growing steadily. Let more brands have the opportunity to showcase their innovative products and leading technology here. It is also a platform for sharing opinions, seeking cooperation, and business with senior executives in the technology sector, international buyers, news media and consumers at home and abroad. Opportunity for negotiation and interactive experience.