According to Sunrise Big Data statistics, the shipment volume of drones in 2020 reached 24 million, and it is expected that the shipment volume will reach 30 million in 2021. The global drone market size will be nearly 43 billion US dollars in 2025, and it will climb to 92 billion US dollars in 2030.
As the eyes of drones, cameras play a crucial role
On May 21, 2021, the "Global UAV Visual Technology Trends Summit" jointly organized by the Shenzhen Camera Industry Association and the Shenzhen UAV Industry Association was grandly opened at the Shenzhen Convention and Exhibition Center. As a member of the Shenzhen Camera Industry Association, Deepano Technology was invited to participate in this summit.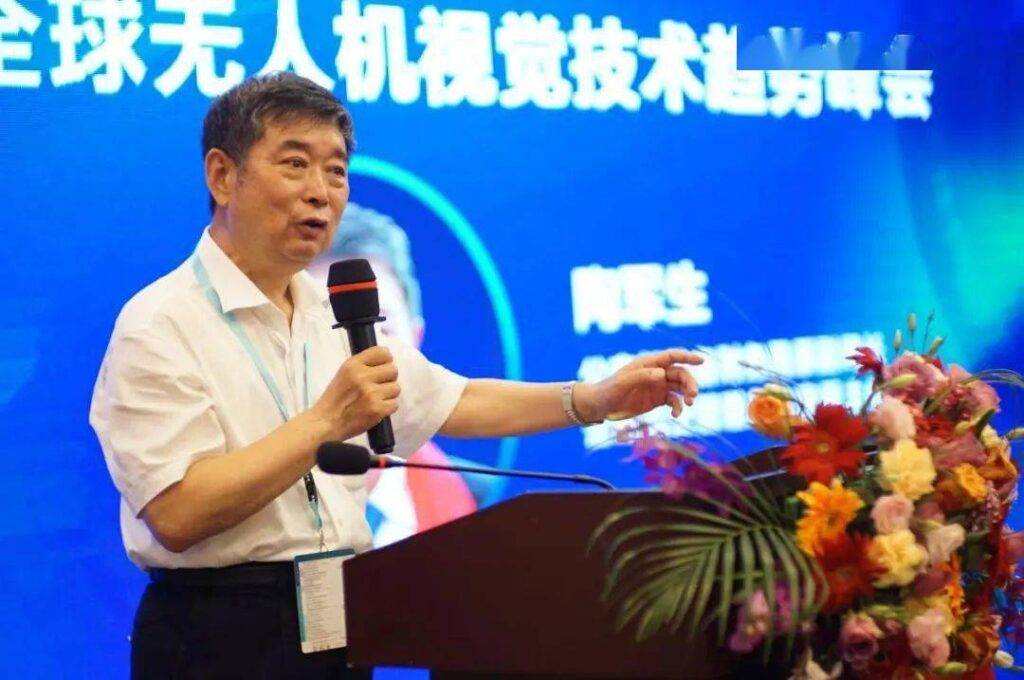 (Tao Junsheng, Former Deputy Director of the Equipment Finance Bureau of the Ministry of Public Security)
Tao Junsheng, former deputy director of the Equipment Finance Bureau of the Ministry of Public Security, stated in his speech that high speed, low latency, Internet of Things, and ubiquitous network are the characteristics and advantages of 5G technology. In the future, as long as there is an area covered by 5G, drones can be used, with a wide range of applications and a promising future. The camera, as the eye of a drone, will play a crucial role in seeing farther and clearer. I hope all guests and experts present can fully utilize this meeting for communication and exchange.
(Wang Da, Shenzhen UAV Industry Association)
Wang Da, the Shenzhen Unmanned Aerial Vehicle Industry Association, delivered an opening speech, introducing the specific situation of the association. Since its establishment in 2015, it has successfully held over 200 drone industry forums and multiple drone performances and competitions. As early as 2013, Shenzhen prioritized the development of drones and has now become a world-renowned city for drone development. With the development and popularization of 5G mobile phones in China, with the full coverage of 5G, drone technology will also be breakthroughs, achieving higher, faster, and farther.
Subsequently, each speaker delivered speeches and discussed with the attending guests from multiple dimensions such as current policies, technologies, and application scenario solutions. For example, Sunrise Big Data provides a set of data: in the field of camera terminal applications, the mobile phone sector accounts for 78%. In 2020, the shipment volume of camera modules in China was about 5.3 billion, with the top ten enterprises shipping 3.144 billion, accounting for 59.32%, indicating a high industry concentration. The drone camera adopts a mainstream solution of 4+1 and 6+1, which means one main camera+4/6 sub cameras. Industry chain insiders believe that the number of drone cameras is expected to grow towards 10-12, with high pixel and high-definition cameras being the main focus. It can be inferred that the drone camera industry will be a rapidly developing industry, and future opportunities will be highlighted.

Deepano Technology was invited by the organizer to participate in this summit. Mr. Li Xiang, the chairman, expressed his great honor to analyze and discuss the current situation and trends of drone vision technology with various experts in the industry. Drone vision technology actually uses cameras and sensors combined with computers to simulate the effects similar to those of the human eye and brain, to obtain the distance in three-dimensional space, and then recognize and judge the motion status of objects. At present, the focus of drones is actually on: on the one hand, distance sensing, miniaturization, low-cost distance measurement involving hardware sensors and software algorithms is one of the indicators that consider the quality of drones; On the other hand, it is object detection, including detection, tracking and recognition, navigation, and others. At present, most types of drones on the market are based on the integration and expansion of these two types. Of course, the ability to autonomously track, avoid obstacles, and perceive the environment can enable drones to achieve cooler effects to meet the requirements of some tasks with higher difficulty coefficients. In terms of cameras, automatic day and night conversion functions, shooting functions, communication relay functions, and anti-shake functions are all important features of drone cameras. In recent years, the demand for drones in the consumer market has been increasing day by day, with both C-end consumer grade and B-end commercial grade showing an upward trend. Everyone can seize this opportunity and break through the growth point by iteratively improving existing technologies, making drones more popular.
As a national high-tech enterprise, Deepano Technology focuses on visual intelligence core technologies such as visual sensors and multimedia. It combines deep neural network algorithms with visual intelligence chips and is committed to providing excellent artificial intelligence vision platform technology and AI&AR software and hardware solutions. The team has been developing embedded A1 since 2012 and has launched multiple consumer-grade products. They have rich experience in defining, designing, developing, quality management, and production of A visual-related products, as well as abundant industry chain resources. Since its establishment in 2016, Deepano Technology has obtained nearly 60 patents and software copyrights.
Deepano Technology has made some achievements in the field of drone cameras and is very willing to work with the Shenzhen Camera Industry Association to jointly develop and grow, and contribute to national and even global drone visual technology. At the same time, I sincerely wish the Shenzhen Camera Industry Association better and better!